JEFFBALES.COM

INFORMATION SERVICES
TURKEY CREEK SHOPPING - WEST KNOXVILLE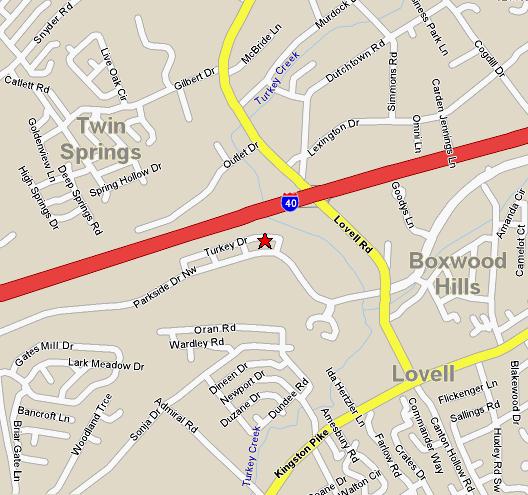 Turkey Creek is the largest single commercial development ever built in the metropolitan area of Knoxville, TN.

Designed for mixed use and beautifully landscaped, Turkey Creek boasts more than 300 acres of space zoned for retail
shopping outlets, medical facilities, theaters, office space, banks, restaurants and hotels. The
developers of Turkey Creek also created a 58 acre nature preserve and designed greenways throughout the site.

Only 3 miles from the junction of Interstate 75 and 40 to the west and 14 miles from downtown
Knoxville makes the site a quick drive from the urban center, suburban Knoxville, and rural counties.




INDEPENDENTLY OWNED AND OPERATED

AGENT


STANDING BEHIND AMERICA

All material, design elements, original graphics (except where noted)

© PLANETWeBDESIGN All rights reserved.1999,2000,2001,2002,2003,2004,2005, 2006, 2007, 2008, 2009, 2010, 2008, 2009, 2010, 2011, 2012, 2011, 2012